We teach life-skills that prevent folks from continually needing financial assistance. Thereby breaking the deceptive cycle of poverty / welfare / entitlement mentality, that keeps people poor and needy!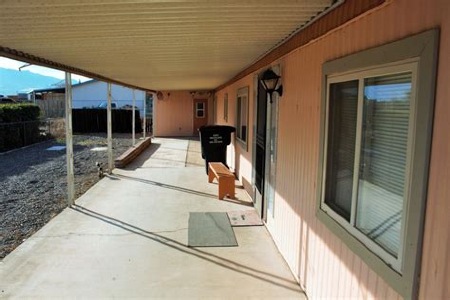 Project Homeless No More helps Families and certain individuals through the entire process of moving from Homelessness to Home-ownership.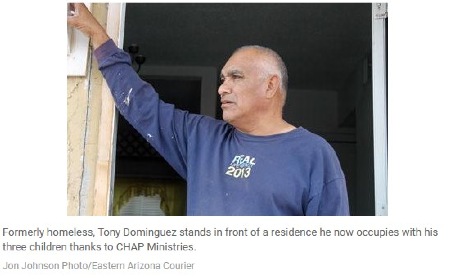 Life Skills Training, helps break the poverty / entitlement mentality by providing principles that unleash the potential we all have to prosper, even when circumstances hinder us!

Since we started Life Skills Training,14 Families who were once Homeless are now Homeowners!
Countless others are providing ably for themselves with restored dignity and confidence!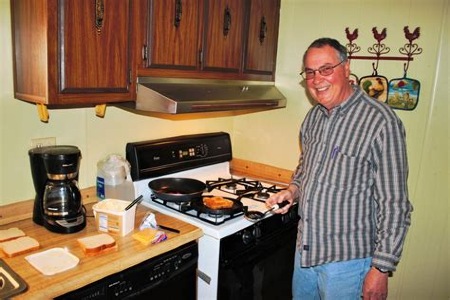 Greg St. Hillaire is the director of Caring, Helping and Providing Ministries, CHAP! A local charitable organization that opened Gila Valley's first and only homeless shelter in 2006. He began his mission to assist homeless become homeowners after going through the same transition himself after a divorce in his 30s. " I believe GOD called me to this ministry, but what's equally important is there was a time when I was homeless," "So I knew what it's like to be homeless. And both of my children in their young adult life were homeless, so it's something that I've experienced myself, and it's something I've seen people I love go through."
CHAP Ministries owns and operates a 10-bed men's homeless shelter, as well as two family shelters, and offers a variety of affordable housing based on income. The most recent family shelter opened last December and was made possible, in part, by a $60,000 grant from Freeport-McMoran's Community Investment Fund. While he is grateful for the grant, St. Hillaire refuses to accept federal assistance.
"I turn it down because once you take money from the federal government, all of a sudden they tell me how to work things! And I'm not spending my life helping people who don't care about themselves and have a welfare mentality . . . The government wastes so much money because they just give it to people with no accountability and then they think, 'Well, gee, the government's going to take care of me, so why should I do this or that?' Because of that, there's a lot of people who actually expect somebody to pay their bills and provide for them"
CHAP Ministries specializes in providing life skills training. We begin by moving homeless off the street into a shelter. The next step is to move from the shelter to transitional housing, followed by home ownership!

CHAP far from being a handout; those receiving assistance from CHAP are required to spend a minimum of 20 hours per week seeking employment and perform 20 hours of community service work per week to stay in the program. In the past year, CHAP has helped move 111 people from homelessness to self-sufficiency and has provided 7,509 bed nights to the homeless in Graham County.